Seafire Guardians Making a Difference
In partnership with the Cayman Islands Eco Divers
Check back here for updates on our Seafire Guardians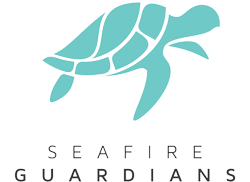 Introducing the Seafire Guardians. Their mission is to protect, develop and regenerate the ocean's coral reefs. As rainforests of the sea, they are not just a diver's dream, but also support an astonishing 25% of marine life and act as natural breakwaters, defending our island from hurricanes and storms. By taking healthy extracts, the Guardians carefully relocate and cultivate coral underwater, using aquatic nurseries. Their efforts continue to make waves, with coral restoration in Grand Cayman being the most successful in the Caribbean.
The Guardians actively work alongside a local dive company to replenish coral back to the Caribbean waters. To support the initiative, Kimpton Seafire Resort + Spa has sponsored staff members to become coral certified through the PADI Coral Restoration course.
Learn About the Coral Restoration Process
The Coral Restoration process starts with a local dive team leading an early morning training seminar, which outlines the importance of our reefs and their connection to a healthy ocean. Also taught are the steps for cleaning the nursery trees and how to safely handle the coral for transplanting. Volunteers are then brought to the water for a series of two dives. The first dive focuses on hands-on cleaning of the nursery trees where coral is grown, cultivated and harvested. The following dive is an educational experience of identifying fish, coral, and sponges, which may assist in the growth of healthy coral, and identifying those that pose a threat. Once the seminar and dives are complete, volunteers are then PADI certified and ready to continue to volunteer in the coral restoration program.